Talking about "Annual Closure & Irregularities" in Dubrovnik
In November, ETCP invites you to a new session of our training hosted by our specialist Goran Zakanji and our special guest Peter Vlasveld
Main objectives :
• Lesson from the past: key irregularities and fraud, key alerts from auditors, key
obstacles to closure and where they come from, key steps to ensure full and
balance closure (process and planning);
• Specific problems and discussion of best practises: operations: outputs
delivered?
• Operations closed? Phasing and functional operations;
• What about financial engineering instruments: specific issues about
beneficiaries/recipients/outputs and results;
• Programmes: outputs achieved? Identifying the right and important indicators;
• Financial reporting and achievement of results: performance management.
Meet the lecturers
Goran ZAKANJI
Goran is auditing EU funds for the last 12 years, with Audit Authority and KPMG. He started with audits of ERDF/CF and since 2012, he is the Head for ESF, FEAD and ERASMUS+. Being a part of AA responsible for all EU funds he gained broad experience on internal controls and various projects he is now sharing on trainings. His hobbies include basketball, chess and Ping-Pong with the European Commission.
Goran brings only real-life examples to ETCP trainings!
Peter VLASVELD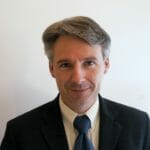 Peter Vlasveld, Head of the Dutch Audit Authority, is one of the EU's leading audit experts with over 20 years of experience in the field.
The key qualifications of Mr. Vlasveld, which are relevant are:
• extensive knowledge of (audit of) EU Funds, including dealing with irregularities and closure;
• extensive experience in management functions; high level of organisational skills;
• experience in building sound (financial) management structures;
• specialised in internal control structures in a wide range of organisations;
• experienced senior expert and trainer, both in The Netherlands as abroad;
• experience in international training programmes, including Twinning projects.
04-05 November – Dubrovnik –  "Annual Closure & Irregularities"