Talking about R&D&I Projects in Berlin
This year, ETCP invites you to a new special training about R&D&I Projects, a conference hosted by Franck Sottou & Guests.
Main objectives :
To screen the integration of innovation in Operational Programmes / H2020 / SME
To ensure better preparation and implementation of specific calls
To consider the specific risks and possible integration of SCOs
R&D&I Projects, Special Guests
Ricardas Valančiauskas
Smart Strategies
Ričardas Valančiauskas is the head of R&D Programmes and International Cooperation Department at Lithuanian Agency for Science, Innovation and Technology (MITA). Since joining MITA in 2011, Ričardas has been involved in designing and implementing various programmes that support applied research and development of innovation. For several years he focused on the promotion of IP management and open access to public research infrastructures. Lately, he's been actively involved in the development of the Lithuanian Smart Specialization Strategy, Technological Development Programme and other programmes funded by ESIF. Ričardas has a dual background. He holds a Master's Degree in Innovation and Technology Management and a Master's Degree in Law.
Martina De Sole
Programme synergies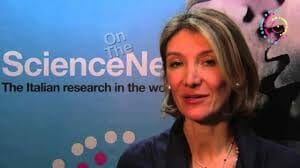 Martina De Sol work in the field of science diplomacy and promotion of research and innovation, helping researchers and entrepreneurs to find a way to be funded by Europe for their ideas.
She has been appointed as National Contact Point of the European Commission in Italy for Nanotechnologies, Advanced Materials, Advanced Manufacturing and Processing, and Biotechnology (NMP) since 2002.
Since 2012 she has the role of Head of Unit for International Cooperation and Innovation, the position carries Management, Strategy, Monitoring and Advisory functions.
As project manager she coordinate and manage several International cooperation project, focusing in the past years on Canada, India, South Africa and the US.
03-04 June – Berlin –  R&D&I Projects (NEW)